Please note a 10% value added tax is applicable to all excursions at the adventure desk. All rates are quoted in US dollars and are subject to change without notice. All excursions are sold at the Adventure Desk located at the lobby.
Experience the exhilaration of searching for these majestic mammals. (Sightings are not guaranteed.)
Includes: Refreshments, Snacks

$49 (per Child)
Ages: 3-12 Yrs.

Deep Sea Fishing Half Day
Set sail out of Soufriere Dock and embark on this fishing expedition. Rods and baits tailored to our waters. Commonly hooked fish include Blue Marlin, sailfish, Tuna, Wahoo, Kingfish and Dorado.
Adventure, Boating, Fishing
Sunset Cruise Experience the Perfect Sunset
It's a picture-perfect way to experience the beauty of sunset. This romantic cruise takes you for a sail from Laborie along the west coast with views of our beautiful Saint Lucian sunset; a great way to complete your day. Complimentary hors d'oeurves and drinks while listening to soothing, calming music as the evening sets in.

4:00 pm – 6:30 pm
Tuesdays & Fridays

Piton Sail & Snorkel A fabulous spot between the Pitons
Enjoy a morning sail from Laborie to Soufriere along the west coast of Saint Lucia on a comfortable 43 foot catamaran, Majesty. The tour takes you to a fabulous spot between the Pitons which is great for snorkeling (Jalousie and Anse Chastanet Beach). Light refreshments are served. Snorkeling equipment provided.
8:00 am – 12:30 pm
Monday – Fridays
Adventure, Sailing, Snorkeling
All-Inclusive Catamaran Land & Sea Adventure
This full day land and sea journey sails from Laborie up the west coast of Saint Lucia to the town of Soufriere, home of the Majestic Pitons. The catamaran then heads to two swim stops along the coast of Soufriere. After this, a tasty buffet lunch is served at a local restaurant. While in Soufriere guests get a guided tour through the volcano or mud bath and beautiful Torraile Waterfall and then enjoy a scenic drive (45 minutes) back to your hotel.

8:00 am – 4:00 pm
Mondays – Fridays
Adventure, Sailing, Swimming, Shopping, Sight-Seeing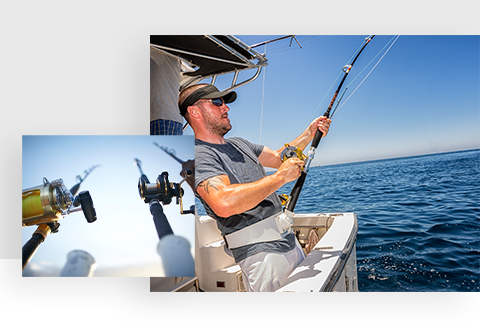 Bottom Fishing Embark on a trolling adventure
Depart from the Soufriere Docks and embark on this Bottom fishing expedition. Capitalize on this amazing experience, fishing for Red snapper, horse-eye jacks, Yellow tail snapper, Grouper, Tarpon, Snook .Tours are personalized with assistance from the captain and crew, which makes it perfect for beginners. Enjoy trolling on return for commonly hooked, Barracuda, wahoo and kingfish. Baits, tackles, refreshments are included.
8:00 am – 1:00 pm
2+ Hours
MARTINIQUE SPLENDOR Land & Sea Adventure
Embark on the All-inclusive Martinique Splendor, for a day of Sun, Fun and shopping in the French island of Martinique. Upon arrival in the City of Fort-De –France Martinique. Enjoy a half hour tour of the main attractions in the Capital. You also have the option to venture out on your own for an hour. The tour continues to a beautiful beach for a tasty buffet lunch, at a waterfront restaurant. Swimming and snorkeling is also included. Enjoy an amazing sunset as we head back to St.lucia . Make Martinique your " Day-Cation" within your vacation.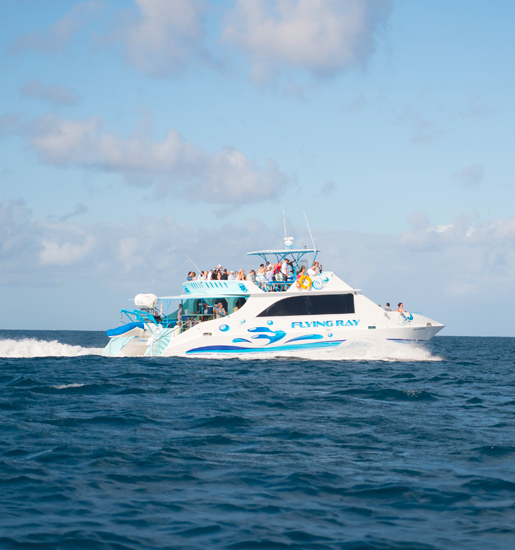 Adventure, Sailing, Dining, Shopping, Sight-Seeing, Snorkeling, Swimming
All tours & prices, quoted in US$, are subject to change without notice. Rates indicated do not include Saint Lucia VAT Sales Tax. A 50% cancellation fee applies to tours canceled less than 24 hours prior to tour departure. Notice must be provided to a tour desk representative.