SAINT LUCIA COUPLES GETAWAY the ideal destination for romantic escapes
Coconut Bay Beach Resort & Spa is the ideal destination for sweethearts to savor a romantic getaway. With our adult-only Harmony wing and all-inclusive premium drinks, gourmet meals and activities, Coconut Bay is among the best Caribbean resorts for couples. You and your loved-one will have an abundance of opportunities for intimacy and flirtatious fun.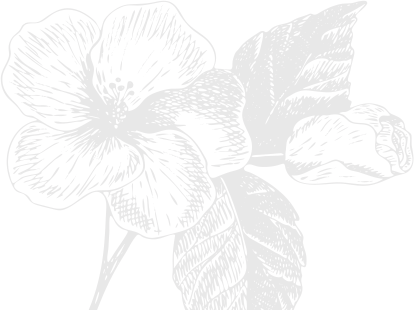 CONCIERGE SERVICE FOR COUPLES
Your romantic getaway starts with the posh comfort of our Harmony Concierge Jr. Suites. Drift away each night in splendid comfort on a luxurious canopy bed smothered in plush pillows and covered with velvety smooth sheets. Feed each other chocolates and hors d'oeuvres in the suite's private sitting area, or soak in the romance of a Caribbean sunset from your private balcony. Accommodations include private check-in, a bottle of wine or liquor of your choice to enjoy for the week and daily turn-down service.
ROMANTIC GETAWAYS IN SAINT LUCIA
Coconut Bay's ideal location is one reason we are known as one of the best Caribbean resorts for couples. Our 85 acres of tropical paradise serve as a springboard to a variety of activities on the island. From the heart-pounding thrill of kitesurfing to the excitement of exploring the island on a private tour, Coconut Bay and Saint Lucia offer plenty of experiences to share together.
At Coconut Bay, you and your honey can set sail on a catamaran cruise, snorkel the turquoise-blue Atlantic, or walk the mile-long beach. For a change of pace, take a private tour and explore the waterfalls, botanical gardens or the UNESCO World Heritage Piton Mountains, the national landmarks of the island. Your concierge will be happy to assist with arranging a private excursion to any of these breathtaking sites.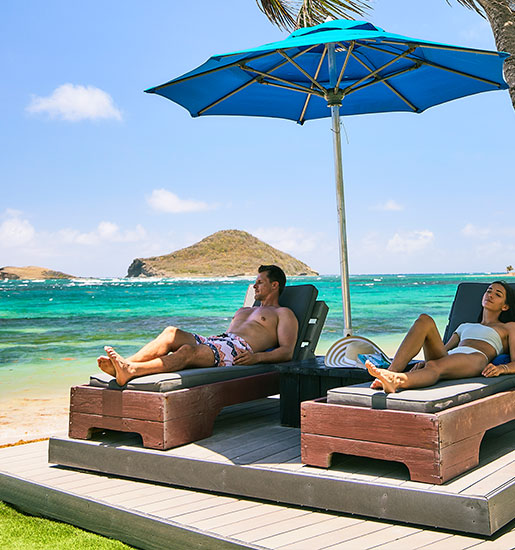 Lovebirds can unwind with a couples tranquility massage at our oceanfront Spa. Indulge your senses with an aromatherapy or champagne and chocolate package, or feel the tension melt away with a hot candle massage. For the best experience, opt for private beachfront spa services in one of our open-air cabanas.
Gaze into each other's eyes over a romantic gourmet dinner for two. Whether you choose a private dinner in La Luna or a Perfect Night* Dinner arranged by your Concierge (fees apply,) you will enjoy calming breezes and beautiful views of the moon over the Maria Islands. The mood is set to enjoy every special celebration (birthday, engagement, honeymoon, anniversary) and our team will gladly supply your favorite bottle of wine or bubbly to make the event even more memorable. If you're looking for the best resort for couples in Saint Lucia, Coconut Bay is the perfect choice for your romantic getaway. Book with us today!